Back to Event Calendar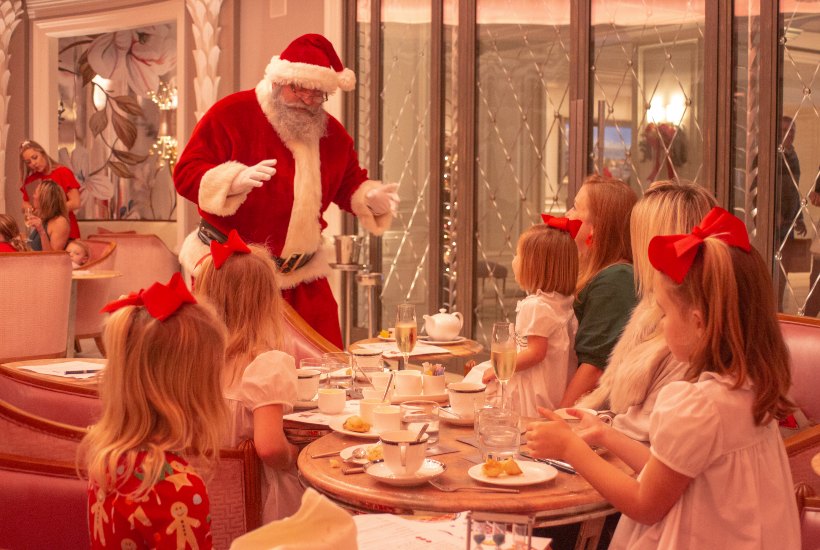 Camellias
Tea With Santa (Sunday)
December 10 | 11:30 AM - 6:00 PM
We are fully committed for Sunday Tea with Santa reservations this holiday season.
Weekly on Sundays starting November 26 - December 24, 2023
Seatings at 11:30 am - 1:30 pm, 2:00 pm - 4:00 pm, 4:30 - 6 pm
Weekly on Saturdays starting November 25 - December 23, 2023
Seatings at 11:30 am - 1:30 pm and 2:00 pm - 4:00 pm
Join us for an enchanting holiday experience that's become a beloved Charleston tradition. Our whimsical Tea with Santa afternoon seatings will transport you and your loved ones to a world of magic and wonder with an array of delectable, holiday-inspired treats and a visit from Santa Claus himself. Sip on a selection of whimsical teas with Champagne available for our grown-up guests, plus, receive a keepsake to commemorate the special day. Get ready to embark on a magical journey like no other, but make your reservations early as spots are as fleeting as reindeer in flight.
78.00 adults | 58.00 children under 12