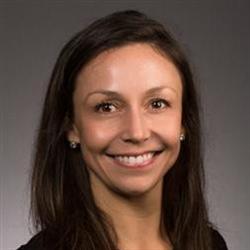 Rachel Frost
DIRECTOR OF SALES AND MARKETING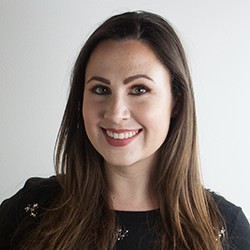 Caley Donovan
CONFERENCE SERVICES MANAGER
Caley joins Hotel Bennett from the Royal Sonesta Chicago Collection where she supported several luxury properties in downtown Chicago. Over her 10+ years in the hospitality industry she has held positions in hotels, private dining and corporate dining services. She has a B.A. in Hospitality Management from Kendall College and a F&B Management Diploma from Les Roches International School of Hotel Management located in Bluche, Switzerland.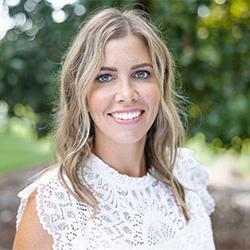 Amanda Liartis
SENIOR SALES MANAGER
Amanda brings 15 years of hospitality experience to the Hotel Bennett Sales Team. She most recently joins us from The Hermitage Hotel in Nashville, TN where she held a Sales Manager role. Her previous experience includes five years at Sea Island Resorts as Senior Wedding Manager, Sales and Events Manager at the Pearl Hotel, and Nemacolin Woodlands Resort as Resort Sales and Operations Manager. She attended the University of Georgia where she studied Marketing. We are thrilled to welcome Amanda to Charleston and Hotel Bennett!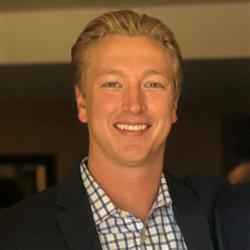 Collin Carter
ASSOCIATE DIRECTOR OF SALES
A native South Carolinian, Collin Carter joins Hotel Bennett after spending four years at Sonesta Resort Hilton Head Island. Following his time in operational management, he held the title of Sales Manager and was a key player in the resort's growing popularity. Collin studied Hospitality Management at the University of South Carolina, specializing in Hotel Development.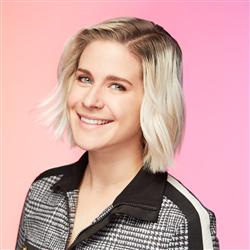 Halina Wilusz
MARKETING MANAGER
Halina joins Hotel Bennett from Marriott International's New York City office, where she served on the W Hotels and The Luxury Collection Global Brand Teams. Over her 4+ years at Marriott she held positions as Field Marketing Coordinator, Senior Administrative Assistant and Senior Program Specialist.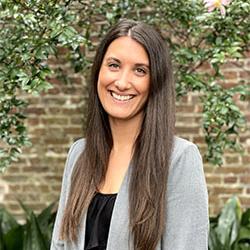 Julianne Urbancic
SENIOR CATERING SALES MANAGER
Julianne Urbancic's career in Hospitality Sales and Events started 10 years ago with Wedding planning throughout Northwest Ohio. Soon after, she relocated to the east side of the state to accept a position in sales at The Ritz-Carlton, Cleveland where she found her passion for luxury hospitality. Three years later and following her heart to the South, Julianne accepted a positon as the Event Manager at The Dewberry in 2017 where she held two additional positions as Leisure Travel Sales Manager and Weddings & Special Events Sales Manager. In 2020, she accepted a position as Sales Manager to be a part of the pre-opening team at Hotel Emeline and later joined Hotel Bennett in February 2021 as Catering Sales Manager. Julianne graduated from the Edward H. Schmidt School of Professional Sales at the University of Toledo with a Bachelor of Business Administration with a dual major in Professional Sales and Marketing.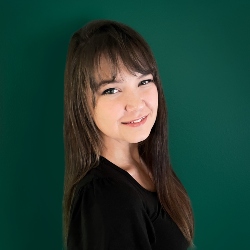 Kamie Olson
Sales Coordinator
Hailing from Minnesota, Kamie Olson brings "Minnesota Nice" to the South. Her nearly 10-year career in hospitality began with front office operations. She specialized in guest loyalty and retention within the Hilton Garden Inn, Radisson Blu and Embassy Suites properties in the Twin Cities. Following her hotel operations experience, she worked as an Inside Sales Manager in the commercial machinery industry. In 2019, Kamie moved to Charleston and returned to her true passion, hospitality, when she eagerly joined the Hotel Bennett family. Minnesota's loss was certainly our gain!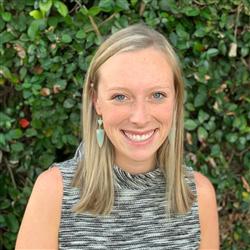 Olivia Gawronski
Travel Industry Sales Manager
Olivia Joined Hotel Bennett from Montage Palmetto Bluff in Bluffton, South Carolina where she was the Leisure Sales Coordinator. Previously, she was the luxury property's Member Concierge and started her hospitality career as a Guest Service Agent assisting with the opening of the Drayton Hotel in Savannah, Georgia. Olivia studied Event Management at High Point University which ultimately lead her into the hospitality industry.