Make Memories in Charleston
A Family Favorite
Shere's something for everyone in Charleston — and at Hotel Bennett, there's no need to sacrifice luxury for a child-friendly stay. Share moments with the entire family at Camellias tea time or take a trip to the aquarium, park, museum or Riverdogs game.
TOP FAMILY ACTIVITIES TO ENJOY IN CHARLESTON:
No. 1: Tea Time at Camellias
No. 2: International African American Museum
No. 3: Historic Walking Tour
No. 4: King Street Shopping
No. 5: South Carolina Aquarium
DISCOVER MORE WITH A COMPLIMENTARY FOURTH NIGHT
Hotel Bennett's central location on King Street is ideal for the foodie, historian and cultural explorer in every family. Experience Charleston like a local or tour the city's most popular attractions with one extra day.
Book now for stays through December 31, 2023. Only available for arrivals on Sunday and Monday. Minimum four-night stay. Offer subject to availability at the time of reservation; does not apply to groups; excludes some room types, cannot be combined with any other offer or contract. 7-day cancellation policy.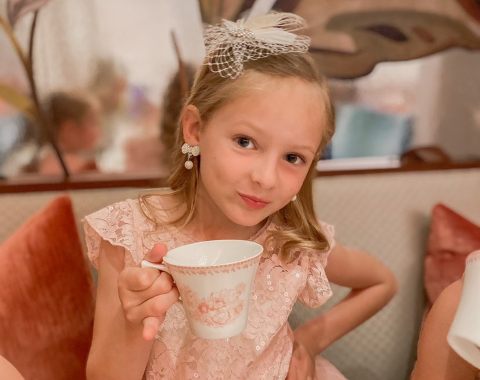 Tea-Time at Camellias
Camellias' Afternoon Tea is a dream come true for our youngest patrons. The effervescent pink decor, crystal chandeliers and intricate designs create fairy-tale memories that your children will never forget. While guests 12 and under are treated with kid-friendly canapés, adult guests are invited to indulge in Crown Tea's sparkling pink bubbles.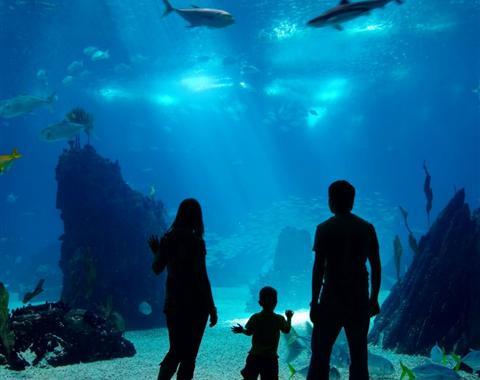 Visit the Aquarium
The South Carolina Aquarium is a favorite among kids and parents. From the first moment, visitors are in awe of the Great Ocean Tank spanning the first to third floors with hundreds of different types of fish. Join one of the many daily programs or explore the underwater universe one on your own. The Touch Tank is not to be missed — youngsters touch live horseshoe crabs and other marine animals. The prime location is a 15 minute walk from Hotel Bennett.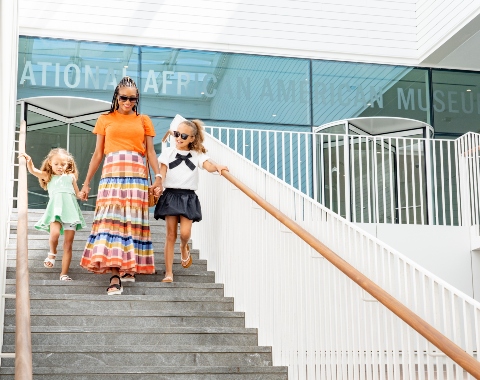 Explore the International African American Museum
Discover the International African American Museum at Gadsden's Wharf, the disembarkation point of up to 40% of all American enslaved persons once stood. IAAM tells the unvarnished stories of the African American experience across generations, the trauma and triumph that gave rise to a resilient people.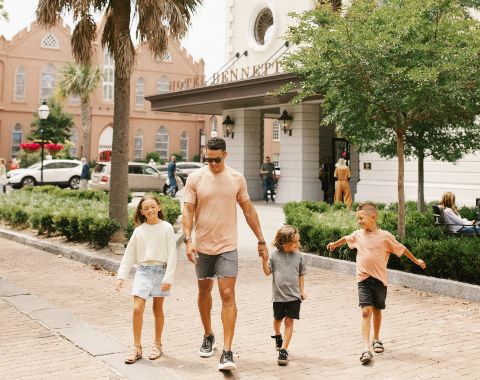 Take a Walking Tour
Take a walking tour of historic downtown to truly experience Charleston. You'll be immersed in the city's rich and dynamic culture while strolling along cobblestone streets and charming buildings.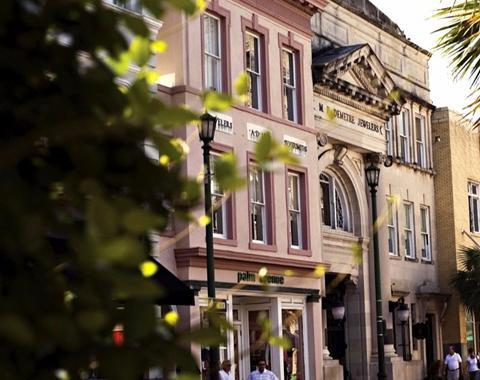 King's Street Shopping
Grab your walking shoes and take the family on a King Street shopping adventure. Vintage stores, book shops, local galleries and boutiques and bistros, this famous street is a hub for shopping and dining. Remember to plan your outgoing accordingly. It has three unique sections: Upper King is the art and design district; while the Middle King is all about fashion and Lower King is antique paradise. Your family's newest favorite Charleston tradition awaits.