Holidays 2023
The Sweetest Season
Discover the Sweetest Season at Hotel Bennett, where Charleston's luxury hotel transforms into an enchanting destination filled with love, sweetness, and cherished memories. From the Tree Lighting Ceremony to our heartwarming Breakfast with Santa, every moment here is crafted to make your holidays magical. Our elegant Holiday Tea, featuring seasonal delights, provides an exquisite escape, while our Letters to Santa program and partnership with the Ashley Hall choir add a touch of tradition. With a life-size gingerbread house, divine holiday desserts by a renowned French pastry chef, and countless sweet surprises, we're not just celebrating the holidays – we're creating memories that will last a lifetime.
Come, join us, and let's unwrap the magic of the Sweetest Season together.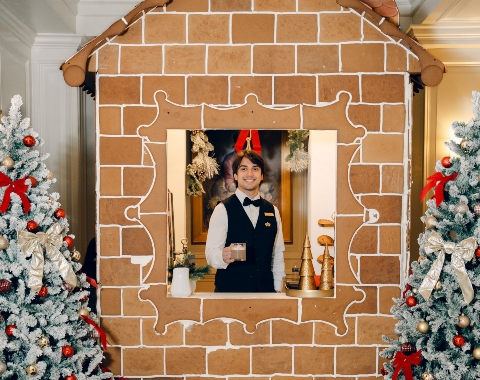 Life-Size Gingerbread House
Location: First Floor Lobby
November 24 - January 6 | All Day
Last year, Hotel Bennett unveiled a spectacular addition to our holiday decor – an enchanting Life-Sized Gingerbread House. This masterpiece, meticulously crafted by our renowned Executive Pastry Chef Remy Funfrock and Chef Renee Fonseca, is back for another year of confectionary magic.
Don't miss this captivating holiday destination, and savor the sweetest season at Hotel Bennett.
No tickets or reservations required. Hot Chocolate service is available from 12 - 7 pm, daily.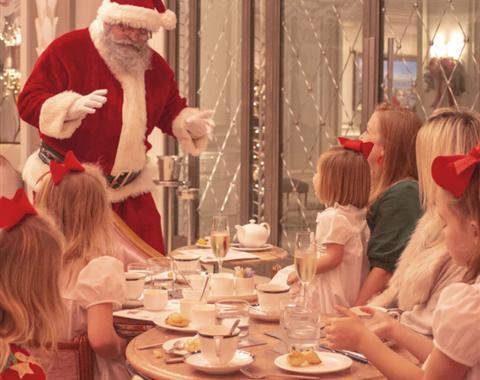 Tea With Santa
New dates added - 12/11 and 12/18.
Location: Camellias
Monday, December 11 and 18, 2023.
Seatings at 11:30 am - 1:30 pm, 2 - 4 pm, 4:30 - 6 pm
Weekly on Saturdays starting November 25 - December 23, 2023 - Fully Committed
Seatings at 11:30 am - 1:30 pm and 2 - 4 pm
Weekly on Sundays starting November 26 - December 24, 2023 - Fully Committed
Seatings at 11:30 am - 1:30 pm, 2 - 4 pm, 4:30 - 6 pm
Join us for an enchanting holiday experience that's become a beloved Charleston tradition. Our whimsical Tea with Santa afternoon seatings will transport you and your loved ones to a world of magic and wonder with an array of delectable, holiday-inspired treats and a visit from Santa Claus himself. Sip on a selection of whimsical teas with Champagne available for our grown-up guests, plus, receive a keepsake to commemorate the special day. Get ready to embark on a magical journey like no other, but make your reservations early as spots are as fleeting as reindeer in flight.
78.00 adults | 58.00 children under 12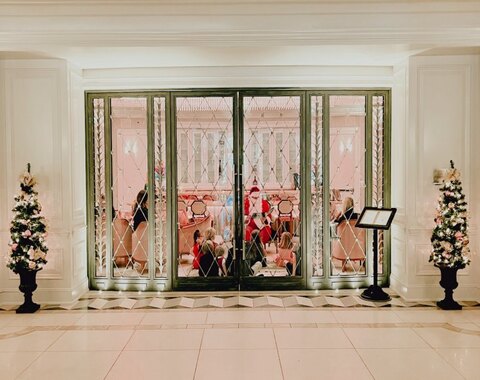 Holiday Tea
Weekly on Thursdays & Fridays, November 24, - December 22, 2023
Seatings at 11:30 am - 1:30 pm and 2 - 4 pm
Sip, savor and sparkle this holiday season with an afternoon tea experience at Camellias. Our Holiday Tea service is a blend of tradition and whimsy that will leave you feeling merry and bright with seasonal tea blends, holiday-themed treats and Champagne for our grown-up guests. Gather with loved ones, and embrace the holiday spirit with flair with this spectacular afternoon tea affair.
75.00 adults | 45.00 children under 12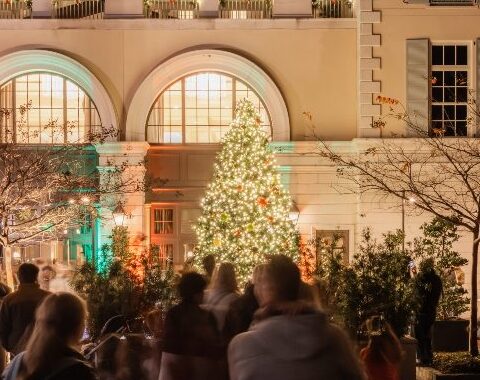 Ashley Hall Carolers
Location: Gabrielle Plaza
December 14 | 6 - 8 pm
Feel the holiday spirit with a special evening of performances by Ashley Hall's elementary school choirs. Enjoy classic carols, and embrace the season with friends at family. Come for the carols, and stay for the specialty cocktails and hot cocoa. The singing is set to begin around 6 pm on the Gabrielle Plaza or inside the lobby pending weather.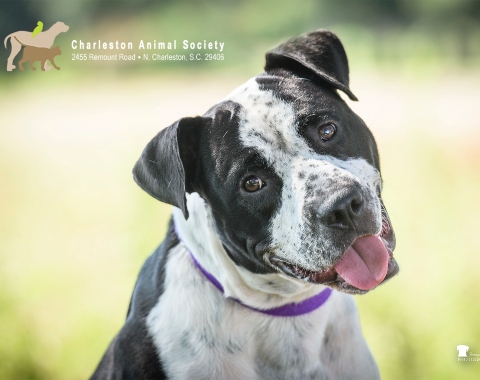 Deck the Paws
Location: Gabrielle Plaza
December 16 | 11 am - 3 pm
Get ready for a heartwarming celebration of the season with a special Deck the Paws Dog Adoption Event in partnership with the Charleston Animal Society. Join us on the Gabrielle Plaza on Saturday, December 16 from 11 am – 3 pm to meet and greet with a few precious pups in need of a forever home this Christmas. Unwrap the enchantment of the Sweetest Season and give the greatest gift of kindness this holiday season by opening your heart and home to a furry friend in need.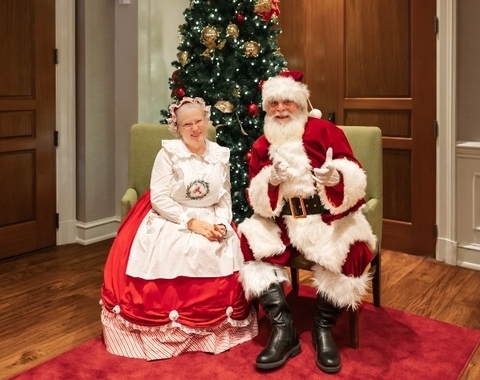 The Night Before Christmas Eve
Location: First Floor Lobby
December 23 | 7 - 8 pm
We invite your family to gather in the foyer for an evening of holiday cheer with Santa. Enjoy carols and classic reads with a mug of hot cocoa. Find magic in every moment this holiday season at Hotel Bennett.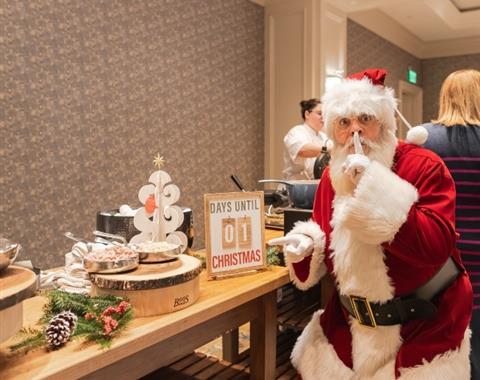 Breakfast With Santa
Location: Crown Ballroom
December 24 | 9 am - 12 pm
Start your Christmas Eve off with a sprinkle of magic and a dash of delight at our second annual Breakfast with Santa. Indulge in a buffet of sweet and savory breakfast favorites in the dazzling Crown Ballroom, sending Santa off in style before his long journey around the world.
Adults 82.00 | Children (under 12) 47.00
For reservations, please call 843.990.5460, or visit us on OpenTable.
Join us for a very merry morning this Christmas Eve at Hotel Bennett.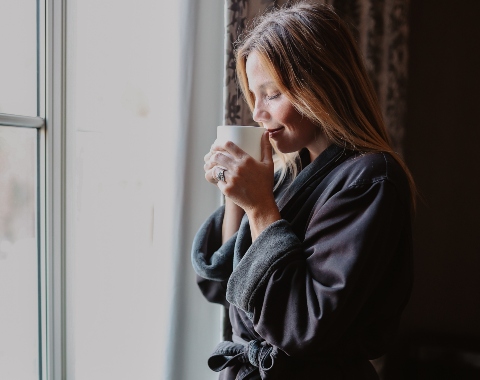 Holiday Spa Specials
'Tis the season to treat yourself! We're pleased to introduce an exclusive line of peppermint-infused holiday specials at The Spa at Hotel Bennett. Indulge in a Peppermint Facial, a personalized treatment that will leave your skin supple and glowing. Experience total body rejuvenation with the Sweet Dreams Body Treatment or add a festive touch with a Holiday Delight Nail Service.
Embrace the joys of the sweetest season, and allow our soothing candy-coated treatments to melt away your stress. Book your spa escape now and enjoy well-deserved relaxation this holiday season.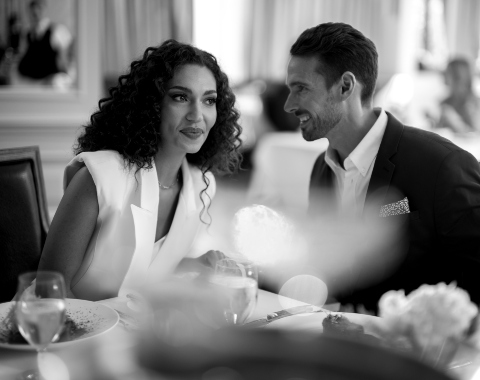 Christmas Dinner in Gabrielle
Location: Gabrielle
December 24 + 25 | 5 - 9 pm
Indulge in a truly exquisite Christmas celebration at Gabrielle, our signature restaurant nestled above Marion Square. Join us for an extraordinary culinary experience featuring our exclusive Christmas Dinner prix fixe menu, meticulously curated for the most magical time of the year.
Savor the festivities with a culinary journey starting with a luxurious caviar amuse bouche, setting the tone for an exceptional dining experience. Our three-course menu promises an array of delightful flavors and meticulously crafted dishes.
Adults 155.00 | Children (under 12) 73.50
For reservations, please call 843.990.5460, or visit us on OpenTable.
La Patisserie Treats
Enjoy Chef Remy's confectionary creations from La Pâtisserie. Find the perfect gift or treat yourself to these edible enchantments this holiday season.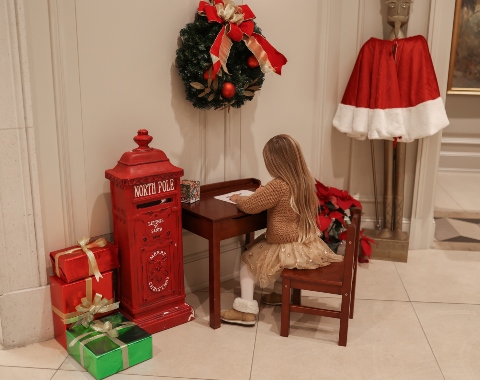 Letters to Santa
Location: First Floor Lobby
November 23 - December 24, 2023
The magic of the Sweetest Season begins with your letter to Santa. Write your holiday wish list and our merry messengers will send it with a polar express postage stamp directly to the North Pole. Find our Letters to Santa station in the first-floor lobby.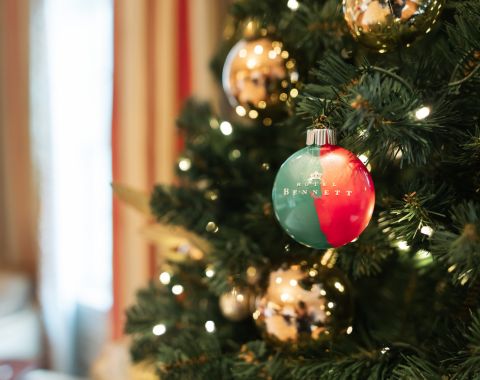 Home Sweet Hotel Bennett Package
Experience the magic of the season with our enchanting Home Sweet Hotel Bennett offer. Unwrap the joy of a beautifully decorated Christmas tree, adorned with twinkling lights and festive ornaments, right in the comfort of your room. And to make your stay even sweeter, enjoy complimentary valet parking and a special Hotel Bennett keepsake ornament to commemorate your holiday getaway.
Your reservation also includes complimentary hot chocolate from our iconic Life-Size Gingerbread House. Warm your heart and your spirit this holiday season, and create cherished memories with loved ones at Hotel Bennett.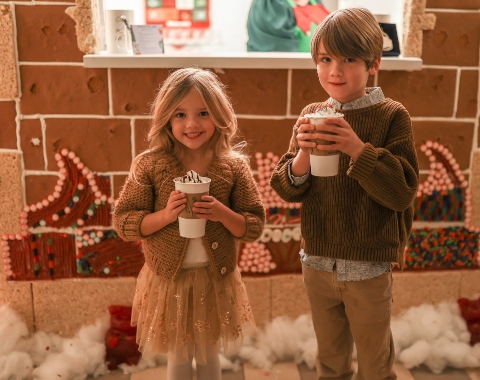 Holiday Splendor Package
Step into a world of enchantment and celebrate the magic of the sweetest season with our exclusive Holiday Splendor package. Nestled in the heart of historic Charleston, you'll discover the warmth and charm that make the season truly special.
Whether you're seeking a romantic getaway, a family escape, or a festive solo adventure, discover the perfect place for crafting unforgettable memories this holiday season.